Preferred Service Providers
Community banks need quality partners and resources to assist in operational efficiency, but vetting can be an arduous process for any institution. CCBN has created a Preferred Service Provider (PSP) program to help provide our members better access to companies and services that are known leaders in the industry – and in addition to value, offer discounts for CCBN members. Learn more about our Preferred Service Providers below and start saving big on solutions for your bank!
ICBA SECURITIES - ICBA PAYMENTS - INTRAFI NETWORK - EIDE BAILLY - ABRIGO - QWICKRATE - FINANCIAL GUARANTY INSURANCE BROKERS, INC. - STRATEGIC RESOURCE MANAGEMENT - EBS
---

ICBA Securities provides a full suite of investment products and services for community banks through its exclusively endorsed broker, Stifel. Included are traditional debt securities, interest rate products, whole loans, and M&A and bank valuation services. Stifel also has state-of-the-art asset/liability and bond accounting products. It offers investment banking services through KBW. ICBA Securities, a wholly owned subsidiary of the ICBA, provides a full calendar of educational events for community bankers and investment professionals. ICBA Securities is endorsed by 34 affiliated state banking associations, and is the only broker/dealer owned by the community banking industry.
Learn more about ICBA Securities offerings by visiting them online at www.icbasecurities.com.
ICBA Securities
775 Ridge Lake Blvd., Suite 175
Memphis, TN 38120
Contact: Jim Reber, President/CEO
Telephone: 800-422-6442
Email: jreber@icbasecurities.com
www.icbasecurities.com
Twitter: @ICBASecurities
LinkedIn: ICBA Securities
---

ICBA Payments is the wholly owned payment services subsidiary of the Independent Community Bankers of America® and has been managing payments solutions for the nation's community banks since 1985. ICBA Payments provides community banks with access to comprehensive, affordable payments solutions with the best group pricing, service levels, and unique benefits that would otherwise not be available to individual banks. ICBA Payments is the 8th largest debit card issuer and the 24th largest credit card issuer in the United States (Source: The Nilson Report).
As the Independent Community Bankers of America's® (ICBA) payment services provider, ICBA Payments also serves as an advocate for independent community banks in national policy discussions about the payments ecosystem. Part of ICBA and ICBA Payment's mission is to educate community banks about the need to actively offer payment services in order to retain their best customers, earn profitable returns and be respected as full-fledged participants in the marketplace.
Learn more about ICBA Payments offerings by visiting them online at www.icba.org/payments.
---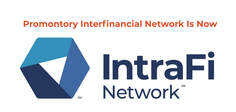 Promontory Interfinancial Network is now IntraFi NetworkSM. A trusted partner to nearly 3,000 financial institutions, IntraFi offers solutions designed to help your bank grow profitability and increase franchise value.
Diversify funding

by taking advantage of tailored funding structures that enable banks to purchase cost-effective, wholesale funding — deposits, not borrowings — without the hassle of credit lines, collateralization, or stock purchases.

Visit IntraFi.com to learn more or contact us below:
Max Damm
Managing Director
mdamm@intrafi.com
(703) 292-3361
Cricket Barlow
Managing Director
cbarlow@intrafi.com
(703) 292-3473
---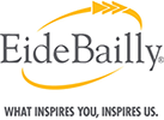 Eide Bailly is a top-25 CPA firm serving more than 800 financial institution clients whose assets range from $20 million to more than $10 billion.
Services include tax, audit, directors' examinations, internal control testing and/or FDICIA readiness assessments, internal audit, loan file reviews, regulatory compliance consulting, BSA/AML and ACH examinations, compilations, benefit plan audits, tax credits, cost segregation studies, core processing consulting and technology contract negotiation assistance, FFIEC compliant IT exams, technology and cybersecurity examinations, forensic services, regulatory reporting assistance, succession planning, bank merger analysis and assistance, bank stock valuations, bank acquisition assistance and assistance with the preparation of applications and notices to Federal and state regulatory agencies.
For more information, contact:
Kent Fisher, CPA
Partner
Eide Bailly LLP
25231 Paseo De Alicia, Ste. 100
Laguna Hills, CA 92653
888.777.2015
kent.fisher@eidebailly.com
https://www.eidebailly.com/insights
---

Abrigo's suite of products and services helps community banks navigate the ever-changing landscape of compliance, credit risk, lending, and asset/liability management while leveraging data to strengthen their portfolios. Over 2,500 community financial institutions rely on Abrigo's software to help mitigate risk and drive growth.
​
California Community Banking Network member banks will receive preferred pricing for Abrigo products and solutions through the association.
Abrigo is a leading technology provider of compliance, credit risk, lending, and asset/liability management solutions that community financial institutions use to manage risk and drive growth. Our software automates key processes – from anti-money laundering to asset/liability management to fraud detection to lending solutions – empowering our customers by addressing their Enterprise Risk Management needs.
Learn more about Abrigo by visiting them online at www.abrigo.com.
Or contact Laura Wahl, Director, Sales Enablement and Professional Services
laura.wahl@abrigo.com (984) 242-2711
---

QwickRate – access to the premier non-brokered CD Marketplace for funding and investing with more than 3,000 institutional subscribers across the nation.
QwickAnalytics®: – access affordable, time-saving bank research, performance analysis and regulatory tools – available online in just a few clicks.
IntelliCredit™– Credit risk management solution for detecting emerging risk across all portfolio loans so that early action can minimize losses. IntelliCredit includes aggregate portfolio analysis, next-generation loan review services, software and analytics.

CCBN Members will receive a 10% discount on both QwickAnalytics and the QwickRate CD Marketplace. Members can also receive a free trial of QwickAnalytics, which includes CECLSolver™. Contact Melissa Wallace from QwickRate at 800.285.8626 ext. 4062 or melissa.wallace@qwickrate.com.

Services Include:
The QwickRate CD Marketplace provides banks with a cost-effective approach to gain direct access to a nationwide market of 3,000 financial institutions and speed the process for non-brokered funding and investing. All direct deposits generated as a result of listing rates in the QwickRate Marketplace are classified as non-brokered, providing banks with a reliable source of institutional deposits to fund loan portfolios, avoid repricing local deposits, or satisfy regulators' requirements to diversify.
QwickAnalytics

delivers affordable and compelling online research, regulatory and analytics tools designed specifically for community bankers. With online access to extensive, robust data and powerful tools, banks are able to simplify the process of assessing the competition,

benchmarking

their bank and peers, and meeting examiner expectations with

CECLSolver

and the Credit Stress Test. Ask about our new Excel Add-In Tool for the ultimate in custom research: you can download any and all

QwickAnalytics

data directly into your own spreadsheet.
IntelliCredit

™– Credit risk management solution for detecting emerging risk across all portfolio loans so that early action can minimize losses.

IntelliCredit

includes aggregate portfolio analysis, next-generation loan review services, software and analytics.
Learn more about QwickRate at: www.qwickrate.com
---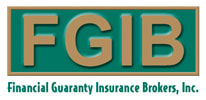 Financial Guaranty Insurance Brokers Established in 1983, FGIB has distinguished itself as a leading provider of:
Professional Liability, Cyber Liability and Crime insurance products for financial institutions, including community banks, commercial lenders and Financial Technology (FinTech) companies (start-ups that provide mobile payments, money transfers, loans, fundraising and asset management).
Crime insurance and general business insurance products for a broad spectrum of firms throughout the United States.
We not only look at the various exposures you face today but also at emerging trends and new vulnerabilities, such as phishing schemes, wire fraud and the theft of money through extortion that affect banks and all types of businesses. This enables us to design an insurance program nimble enough to provide long-term protection.Our long-standing relationships with top-tier carriers provide us with access to best-in-class affordable products.
CCBN Members will receive: a free no obligation insurance and risk review, in which FGIB will determine if there are any coverage gaps or insufficiencies using comparisons of other financial institutions of comparable asset sizes. Following the review FGIB will answer any specific coverage questions you or your directors may have.

Services Include:
​Our portfolio of insurance products for the financial institution sector and FinTech enterprises includes the following key coverages:
Professional Liability, including E&O insurance, D&O Liability and Employment Practices Liability coverage.
Cyber Liability, which provides protection in the event of a network security incident, such as a hack, denial of service attack, or a computer virus.
Crime Insurance, including industry-specific coverages that provide protection for everything from employee dishonesty to wire fraud and kidnap and ransom/extortion, among other key products.
Learn more about FGIB at: https://www.fgib.com
---

SRM (Strategic Resource Management) has helped 1,000+ financial institutions add more than $5 billion of value to their bottom line in areas such as payments, digital transformation, core processing, digital assets, and overall operating efficiency. SRM has lowered costs, created revenue opportunities, increased productivity, and provided a competitive edge for clients in an environment of constant and accelerating change. Visit www.srmcorp.com for more information and follow us on LinkedIn and Twitter for timely and relevant insights.
For more information, visit SRM or contact:
Jason Berman
Regional Vice President
Strategic Resource Management, Inc.
1760 Fairfax Place, North Saanich, BC V8L4W8 Canada
509-368-0057
jberman@srmcorp.com
www.srmcorp.com
---

EBS specializes in the placement of Bank Owned Life Insurance (BOLI) programs. These programs utilize BOLI to finance existing employee benefits, as well as to informally fund new or existing nonqualified executive benefit plans. With access to all the leading carriers in the BOLI arena including Northwestern Mutual, MassMutual, New York Life, as well as many others, EBS can objectively partner with our clients to meet their specific needs. Since its formation in 1998, EBS has implemented over 300 insurance programs with clients located in 39 states. EBS annually completes a SOC 1 and SOC 2 audit of the firm's BOLI Policies and Procedures and Privacy Standards. EBS will work closely with California Community Banking Network members to design a plan that best meets the bank's unique needs and objectives.
EBS would welcome an opportunity to review a bank's existing BOLI portfolio to benchmark it with best in class products.
For more information, visit EBS or contact:
Jeffrey P. Peterson
jpeterson@ebscomp.com
Transamerica Pyramid
600 Montgomery Street, Suite 1600
San Francisco, CA 94111
Direct: (415) 733-6540
Phillip A. Pickett
ppickett@ebscomp.com
2031 11th Avenue South
Birmingham, AL 35205
Direct: (205) 803-7341
---